Welcome to our school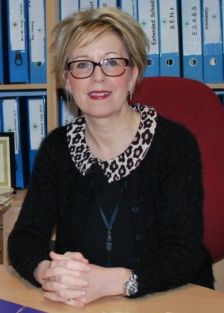 The staff and I are very conscious of the trust which you place in us when you enroll your child in Saint Vincent de Paul Primary School. We are a caring school where the whole school community shares a common goal – to work together in partnership to make a difference.
In Saint Vincent de Paul Primary School every child is treated as precious and unique. We aim to develop the ability of each child sharing with the home and Parish a growth in faith through prayer and the preparation for the sacraments. We are committed to providing the fullest of opportunities for all our pupils to allow everyone to develop their full potential in a secure and safe environment. We believe that your child's education should be life enhancing and should foster in them a sense of self-confidence.
We recognise also that it is only when the school and home work together that your child's best interests are served. Therefore we strive to maintain close links with all our parents throughout the year.
Along with all the staff of Saint Vincent de Paul Primary School I look forward to working in partnership with you and it is my wish that the coming years will be happy and successful for your child.
ETI Inspector Report 2018
Parenting Week
15th Oct 2019
Please take time to read the information attached about parenting styles.

Upcoming Events...
Wednesday, 23rd October 2019
First Communion Enrolment Mass (7.30pm)
Thursday, 24th October 2019
P3 Assembly Miss King (09.00am in Assembly Hall)
Friday, 25th October 2019
School Closes at 1230 for ALL pupils
Monday, 28th October 2019
Halloween Holidays
Tuesday, 29th October 2019
Halloween Holidays
Wednesday, 30th October 2019
Halloween Holidays
Thursday, 31st October 2019
Halloween Holidays
Friday, 1st November 2019
Halloween Holidays
Transfer Exam Dates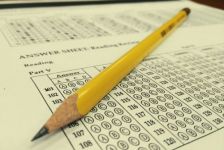 GL Registration closes Friday 20th September 2019.
AQE Registration closes Friday 6th September 2019.
Please ensure you have registered. If you have any queries please contact the school.
Dates for exams as follows:
AQE sat 9th November
GL. Sat 16th November
AQE sat 23rd November
AQE sat 30th November
Results are due to be post for Saturday 25th January 2020.
St Vincent de Paul Primary School, 167 Ligonniel Rd,
Belfast, County Antrim, BT14 8DP | Telephone: 028 9071 7920

WEBSITE BY: SCHOOLWEBDESIGN.NET | Login